Tag Parrot is a comprehensive SEO toolkit specifically engineered to expedite and enhance your search engine optimization initiatives. This service provides swift and automated indexing of web pages by Google, usually accomplishing indexing within a span of 48 hours.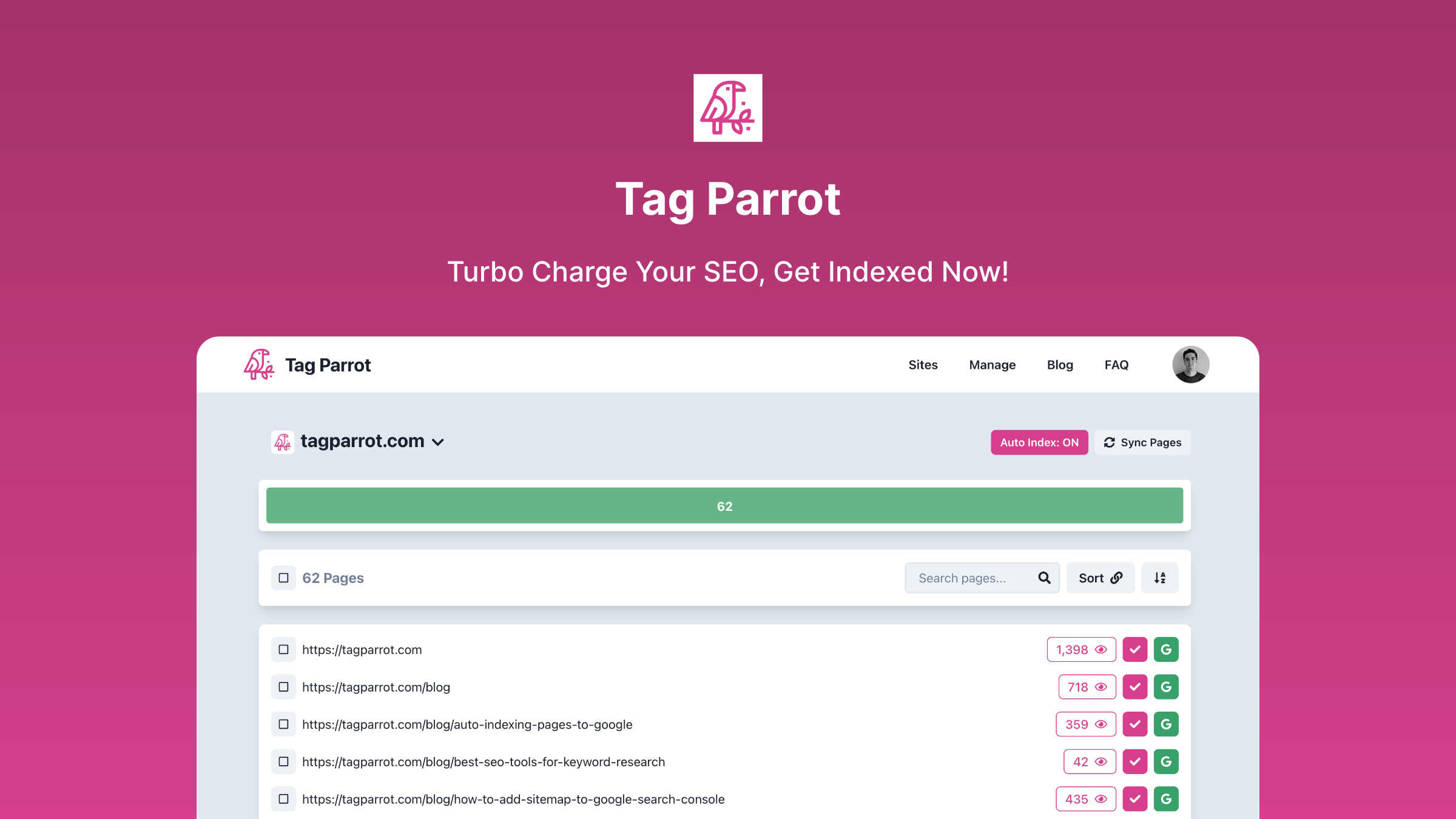 Key Features
Meta Tags Monitoring and Rectification: This feature helps you keep track of and resolve issues with meta tags. It allows you to collectively view Open Graph card previews for each page and instantly flags problems associated with missing meta tags or images. Plus, it promptly sends alerts for new issues as pages are added to sitemaps.
Bulk Indexing Requests: With Tag Parrot, you can avoid spending hours manually requesting pages to be indexed in Google Search Console. It provides a feature for bulk indexing requests.
Auto-Pilot Mode: Once you've embarked on your indexing journey with Tag Parrot, you can activate auto-pilot mode. Consequently, it will deliver daily email summaries detailing the pages that have been indexed.
Automatic Page Indexing: This critical feature boosts your site's SEO by automatically indexing new valid pages as they are added to your sitemap.
Use Cases
Tag Parrot is suitable for a variety of use cases, including Wordpress, Webflow, Bubble, Shopify, Ghost, and Squarespace indexing.
Additional Tools:
The platform also offers several free SEO tools such as Open Graph Card Preview and Twitter Card Preview.